Today is The Minimalists' twelfth birthday. Here's a photo of a young Joshua and Ryan taken just ten days before we launched this blog...
Joshua Fields Millburn & Ryan Nicodemus · Follow: Facebook, Twitter, Instagram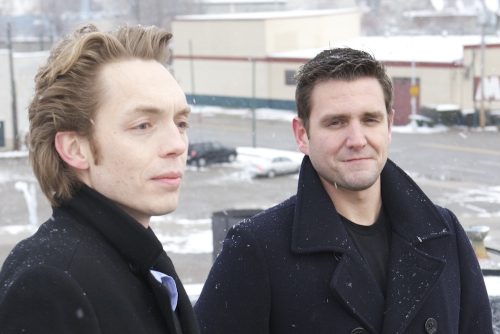 The above photo was taken on December 4, 2010, in Dayton, Ohio, just ten days before we launched TheMinimalists.com (in fact, it was the original header photo on this site for several years).
In the twelve years since, everything has changed (including our hairstyles). What started as a simple blog transformed into an international movement that would eventually include:
Since today is our twelfth birthday, we wanted to take a moment to reflect on these milestones—not boastfully, but to show you that it's possible to accomplish the seemingly impossible when you simplify your life. Minimizing is so freeing because it makes room for your dreams.
While The Minimalists began with our blog (read about how we started our blog here), we slowly branched out to films, podcasts, and tours as the years ticked by—finding different vehicles to add value, and simplicity, to the lives of people who desire to heal their relationship with stuff.
Thank you for being a part of this healing journey. If you'd like to help us keep our creative endeavors 100% advertisement-free, consider subscribing to The Minimalists Private Podcast (featuring our new cohost, T.K. Coleman). Give it a month—we're confident you'll be glad you did.
–Joshua & Ryan
P.S. It's that time of year again: JFM reviews his favorite albums and lyrics from the past twelve months—you can check out his 2022 list today.
Download our 16 rules for living with less in this beautifully designed ebook.